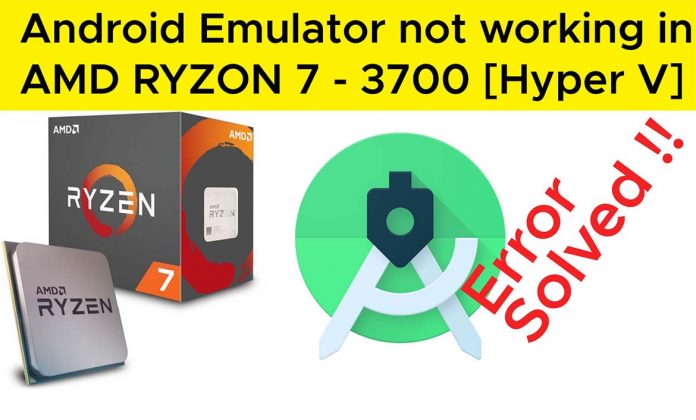 It is Common that Android Emulator is not starting in PC which have AMD Processor from long time. I have to Run Android Emulator . It does not starting Emulator and showed Hyper-V error. So after searching and doing some research i came to this solution, Which saved my time.
I have my pc containing :
AMD RYZON 7 – 3700,
B450 AORUS ELITE (AM4) ,
Just Follow Video tutorial Below.